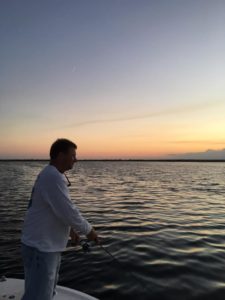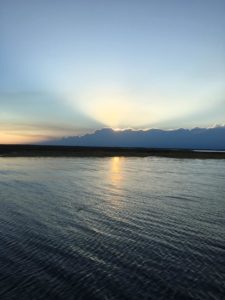 Fishing before the front with a good Friend, the weather feels great… its that time of year.
  
Fish are still biting and Weather is beautiful
Even though the weather has been tough to predict – cool and then hot, raining and then sunny – the Drum and Trout fishing continues to be strong on the Pamlico Sound. It is a perfect time of the year to be on the water.
It's not too late to get in some end of the season fishing. Be sure to Captain Jennings Rose today at (910) 231-7741 or encfishing.com to schedule a fall fishing charter with your family or friends.
Are you ready for the season?
Just went duck hunting with a good friend today – just in time before the looming hurricane Matthew. Beautiful day on the water with a friend, my faithful dog by my side and some ducks in the boat! We shot some Pintails and a Gadwell.
It is a great time of year to be on Pamlico Sound fishing or duck hunting.
Call (910) 231-7741 or visit encduckinghunting.com today to reserve a time for your next duck hunt on Pamlico Sound with Captain Jennings Rose.