Well yet again, its been a long overdue post but here we go. Fist off i would like to thank everyone who fished with me out of Wrightsville Beach this June and July. It was great seeing old friends and meeting some new ones along the way. Fishing was fun and the Lady Luck did well for me, she's a versatile boat and i don't take it for granted.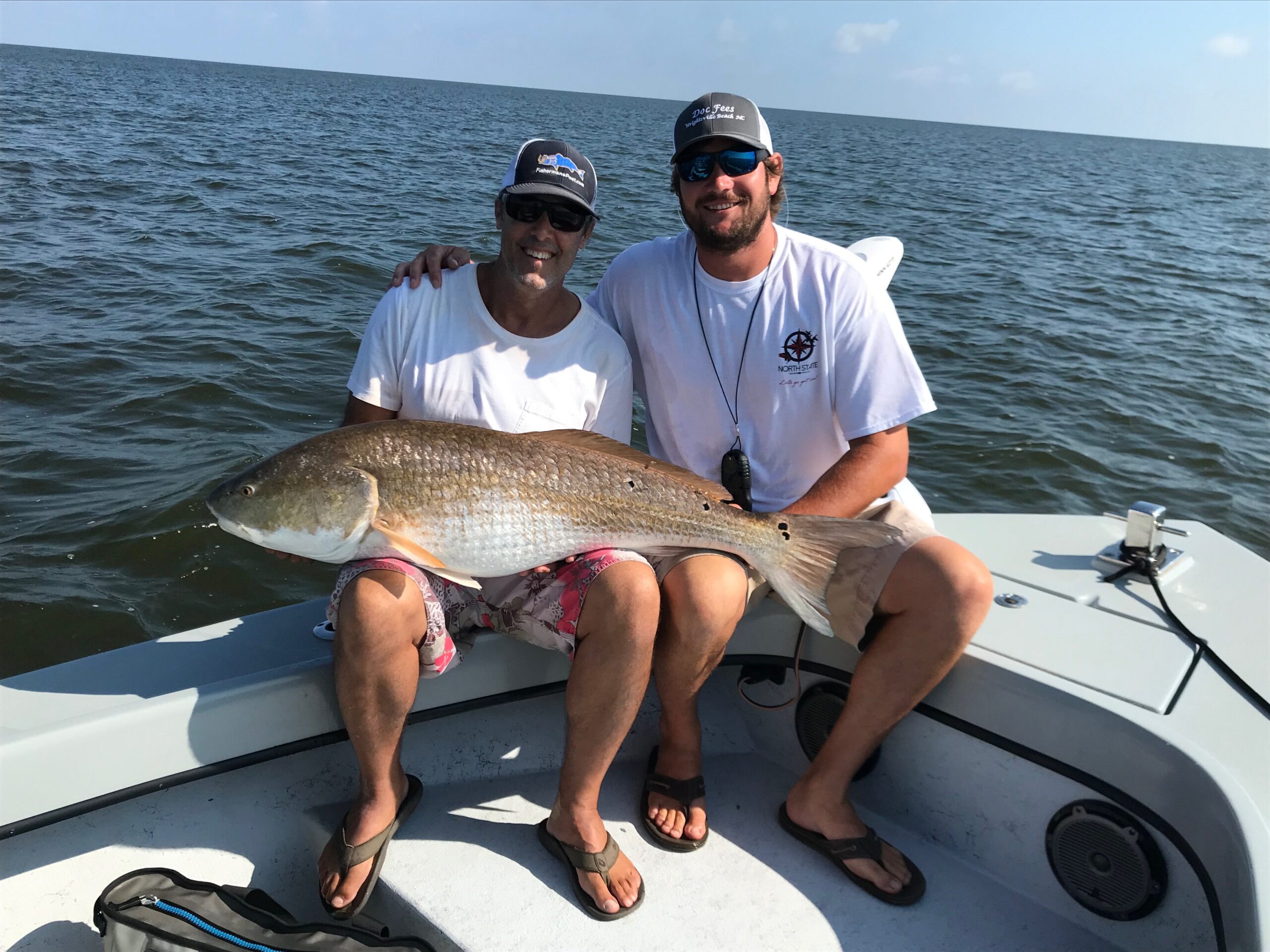 Moving forward, another season is officially upon us. The big reds have showed up on the neuse river and pamlico sound. We've caught beautiful fish and it should get nothing but better as we carry on into September. The river is alive! It seems as the higher salinity water and lack of rain has helped us out. Tons of bait, lots of spanish and blues, birds diving, fish jumping and busting… its an exciting time to be on the water, especially on calm days where you can see it all. Speckled Trout.. thank god for them and this year has been awesome. With the lack of slot drum on the sound, the trout have been our staple inshore. Large catches and fun fishing… I'm going to grind it out with waterfowl preparations early October to make sure i have time for fall fishing mixed in with the ducks. It should be spectacular. Finally, hitting the banks for flounder has been productive. We caught plenty our last trip with some quality keepers in the mix.
Be safe on the water friends and if i can help in any way I'm a phone call away.
Thanks again – Capt. Jennings