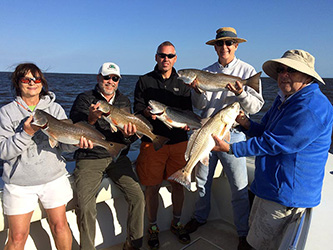 Everyone loves fishing! But, no one loves the hassle of preparing for a trip – ready the boat, get the bait, check the tackle gear, check the charts and weather, get a fishing license and don't forget the sunglasses, sunscreen, ice, snacks and camera. Wouldn't it be great to just have a relaxing and fun time with family and friends? And actually catch fish. It's not just a dream, just call your local fishing guide professional – North State Guide.
Are you looking for a adventure on the water, but don't know where to look? Not sure what fish are are in-season, or where they are running? Want to go fishing while on vacation, but don't have a boat or tackle? No problem. Let North State Guide plan your fishing trip to find the best trophy fish in the rivers and sounds of North Carolina.
Old Drum, Striper, Trout and Flounder Fishing
The Pamlico Sound in Eastern North Carolina is home of the prized Old Drum. These giant fish are every sportsman's dream. These beautiful fish put up a good fight and make a great fishing story about the one that didn't get away. Bringing in one of these 40 lb giants puts a smile on everyone's face. What kid doesn't dream of catching a fish as big as themselves!
We are offer guided fishing charters for Striper (Striped Bass) in the spring on the Roanoke River and other freshwater tributaries. These beautiful prized fish are great for eating, mounting or just catching. North Carolina's mild weather allows for year round fishing for Speckled Trout, Flounder and Puppy Drum. Our abundant fish populations mean there is always time for fishing.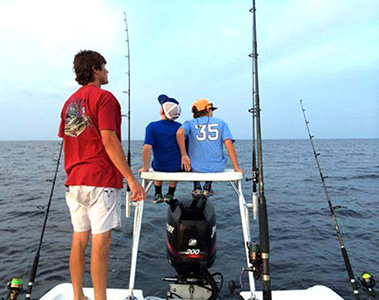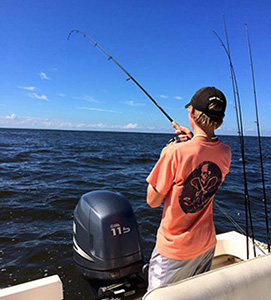 FISHING REPORT
APRIL – MAY:
Striper / Striped Bass
AUGUST – SEPTEMBER
Old Drum
YEAR ROUND
Speckled Trout
Flounder
Puppy Drum